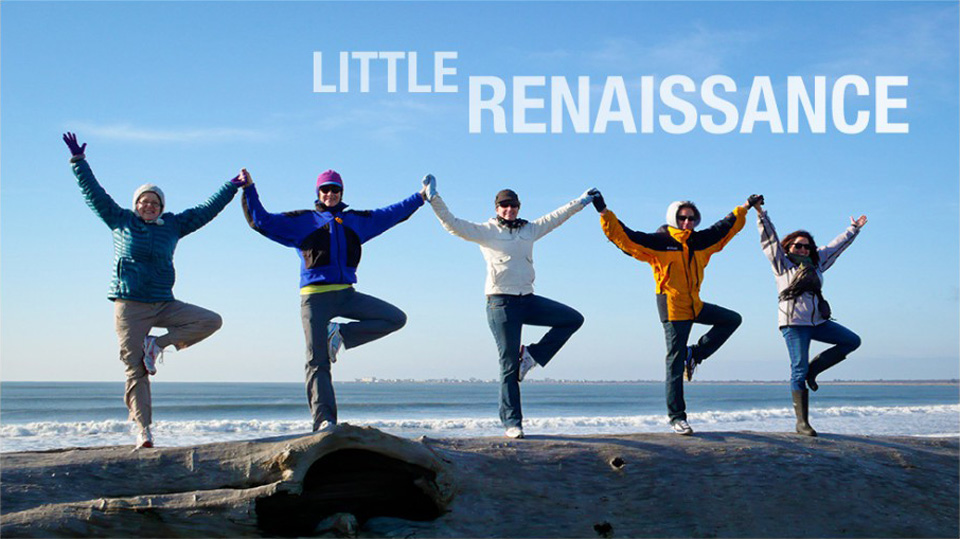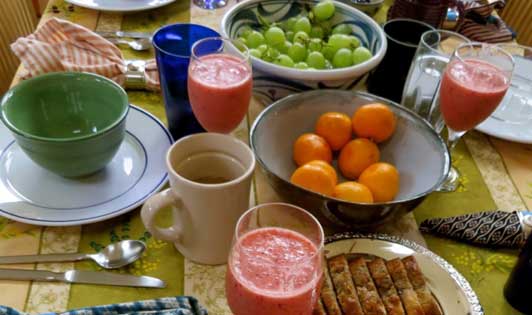 ABOUT LITTLE RENAISSANCE
---
In quiet surroundings, within earshot of the surf and near Protection Point in Ocean Shores, Washington, lies Little Renaissance, a light-filled four-bedroom chalet-style house built by Fran and Rick. A sanctuary for a variety of birds nestled in a certified wildlife habitat, it is a perfect place to meditate, practice yoga, and breathe prana-charged ocean air.
Little Renaissance has been conceived in the spirit of renewal and rebirth in the arts and physical and spiritual health. It is a place for family, friends, and students of yoga to reconnect to nature, to take time for inner reflection, to rejuvenate and be nourished.
See Upcoming Retreats At Little Renaissance
I so enjoyed pretty much every aspect of your teaching. You excel at reading and managing the energy. You set an energy that invites staying present and grounded, challenges to go beyond where I've been before, encourages being open to experience no matter what comes up, discourages "performing" yoga, instills enthusiasm for each movement, welcomes and respects each person, and an energy that is anchored in a pure delight of sharing your wisdom. It is a powerful thing to experience. Thank you for sharing yourself and your home. -Daphne Richardson (Vancouver, BC Canada)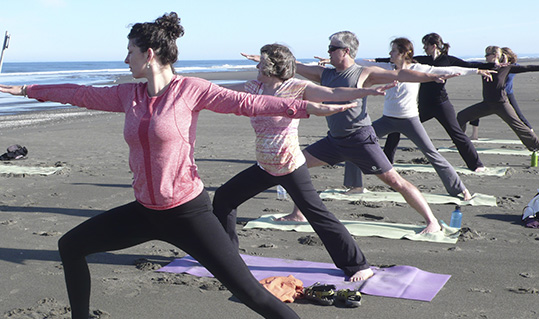 BOOK YOUR OWN PRIVATE YOGA RETREAT
---
Fran and Rick offer private yoga retreats for groups of 4-7 people.  Private retreats are perfect for many groups.  We have facilitated private retreats for families, reunions of friends and workmates, birders (Ocean Shores is a birders' paradise), photographers, writers and poets, employee retreats, groups of friends, and couples to name a few.  To experience a weekend at Little Renaissance, all you need is your group and a date. Contact Fran to make your weekend reservation.
Fran will tailor the retreat (including yoga level and food preferences) to the specific needs of your group.  Privately booked retreats begin 6 pm on Friday and end around 1 pm on Sunday. Retreats include 5 meals (including a hearty brunch on Sunday), shared room (with one other person), and 8-10 hours of yoga instruction (less yoga if requested by a particular group).  Total cost is $365 per person for the weekend. A deposit of $100 per person reserves your weekend with us.
Retreats focus on deepening the practice of yoga, connecting to inner strength, and learning how to energize and nurture oneself using yoga and nature. Yoga is an ancient practice that can be integrated into a busy schedule to promote health, balance, and deeper spiritual awareness in daily life.
Retreats Include
Yoga Asanas / Pranayama
Meditation
Delicious Organic Home-Cooked Vegetarian Meals
Yoga Nidra (guided visual relaxation)
Beach Walks
Yoga on the beach (weather permitting in summer)
Friday Evening Restorative Yoga